Renowned Editorial
Photographer and Multimedia Journalist
Anthony Bolante of The Image Arsenal is an award-winning, multimedia visual journalist and editor with more than 25 years of professional experience specializing in editorial photography, sports photojournalism, and adventure documentation.
Born in Honolulu and now based in Seattle, Anthony has a B.A. in Journalism from the University of Hawaii and a Master of Military Arts and Science degree in Strategic Studies from the resident U.S. Army Command and General Staff College at Fort Leavenworth, Kansas.
Anthony's work experience includes having worked as a staff or contract photojournalist at numerous international wire services, picture agencies, and newspapers including Reuters News Pictures, Associated Press, ZUMA Press, Getty Images, Bloomberg News, Polaris, SIPA, Sygma, Gamma-Liaison, WireImage.com, Redbox Pictures, Hawaii Newspaper Agency, Honolulu Star-Bulletin, Honolulu Star-Advertiser, Bellevue (WA) Journal-American, Seattle Post-Intelligencer, Outside Magazine, Climbing Magazine, and Rock & Ice Magazine.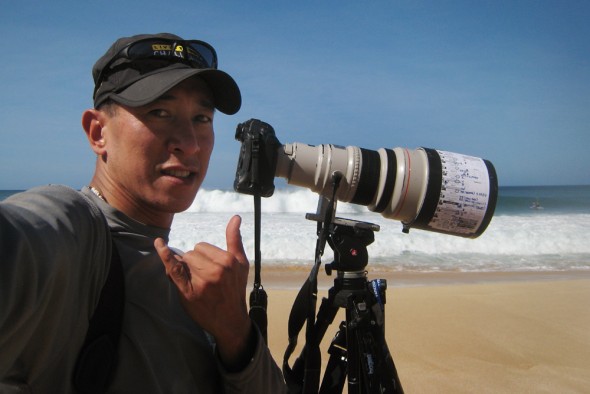 Anthony has won numerous awards from the National Press Photographers Association (NPPA) including the 2010 Kenneth P. McLaughlin Award of Merit. But more recently, Anthony received first place in 2012 Portrait Photojournalism and first place in 2013 Health Reporting (Photo Essay) from the Society of Professional Journalists (SPJ)
Corporate clients have included the 2010 Vancouver Winter Olympics Organizing Committee (VANOC), Microsoft Corporation, Starbucks Corporation, Alder BioPharmecuticals (Seattle), F5 Networks (Seattle), Tableau Software (Seattle), First Sound Bank (Seattle), Umpqua Bank (Seattle), DeliveryExpress (Seattle), Greenpeace Editorial (Wash. DC), American Planning Association/Planning Magazine (Chicago), Rainforest Action Network (San Francisco), World Communications and Television (New York), Edelman Communications (Seattle), Waggener-Edstrom P.R. (Seattle), and Nyhus Communications (Seattle).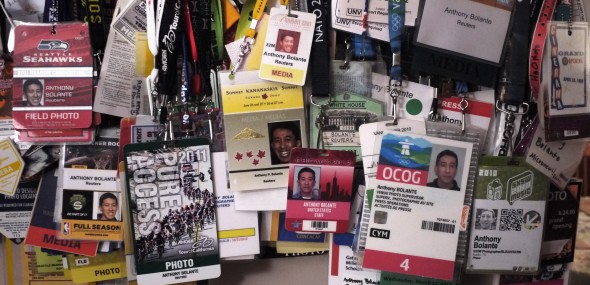 Also, Anthony continues to maintain a dual-life as a career U.S. Army National Guard Colonel and CH-47D Chinook helicopter pilot who has served multiple year-long tours of duty in Afghanistan and the Middle East.
See his "Sala'am" photo portfolio gallery to see some of the images captured during "off-duty hours" during his years in that Southwest Asia war zone. Some of his 2006-2007 tour of duty images were featured as the cover story of the February 2007 News Photographer Magazine of the National Press Photographer Association.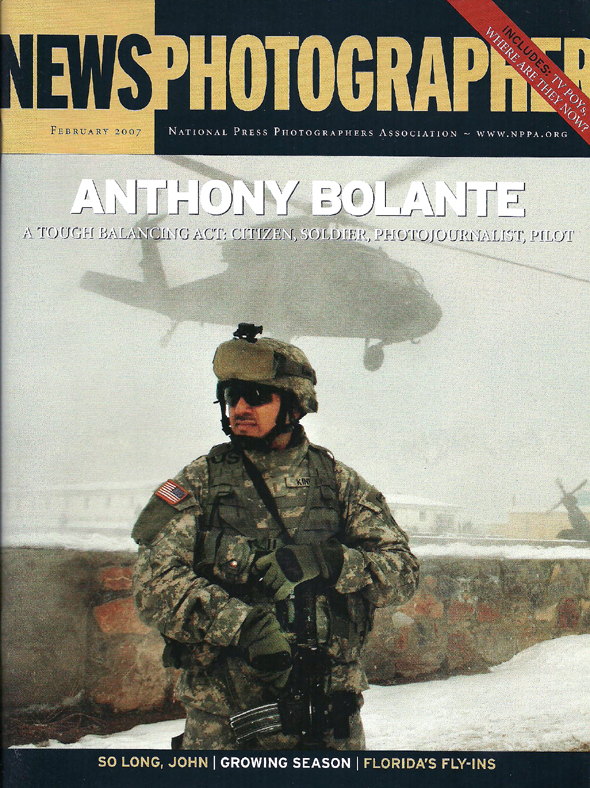 Recent photography assignments for Anthony include the Vancouver Winter Olympics, the Amgen Tour of California pro-bicycle stage race, South-by-Southwest (SXSW) Music Festival, the Sasquatch Music Festival at The Gorge, the Seattle Mariners MLB season, the Seattle Storm WNBA 2010 championship, the Seattle Sounders MLS season, Seattle Seahawks NFL season, the Vans Triple Crown of Surfing Championship in Hawaii, and most recent noteworthy:
May Day 2012 Occupy Seattle protests and riot
2011 NHL Stanley Cup playoff riots in Vancouver, B.C.
2011 Sun Valley Conference, aka "Allen and Company CEO-Billionaire Summit"
Recently, Think Tank Photo produced a three-part, commercial mini-documentary of Anthony at work using special application Think Tank Photo gear on-assignment covering the 2010 Amgen Tour of California and Lance Armstrong in his season leading up to for his final Tour de France. Here are those three short, 3-minute videos:
Think Tank Photo www.thinktankphoto.com even featured Anthony on the cover of their Product Line Catalogue, and …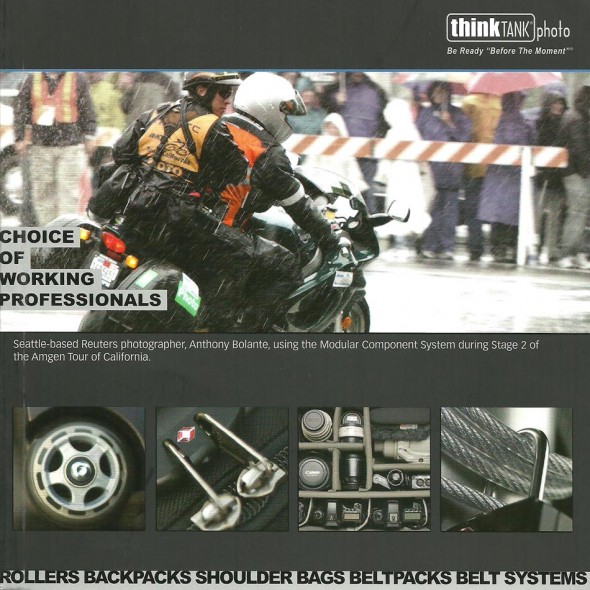 …their Modular Component V2 advertisement banner…

Anthony has extensive on-location, on-deadline experience with a specialty of transmitting (filing) still images to clients throughout the world from remote, austere, and often dangerous locations and is currently expanding his multimedia capabilities in digital SLR video/sound capture and editing using Final Cut Pro software. Here is a small sampling of Anthony's recent multimedia visual reportage.
Anthony uses Canon Professional still photo and DSLR video equipment (EOS1DX 18.1 MP bodies and EOS5D MarkIV 30MP bodies; 14mm-400mm/f2.8 lenses), GoPro cameras for remote imaging and Think Tank Photo gear.
As is the motto of The Image Arsenal, "Have Camera ~ Will Travel," Anthony is available for global assignments, consulting, and visual arts/photojournalism project management.
You can also follow Anthony on TWITTER: @TheImageArsenal
Thank you for your interest in The Image Arsenal!